Products We Provide
Below is the products we provide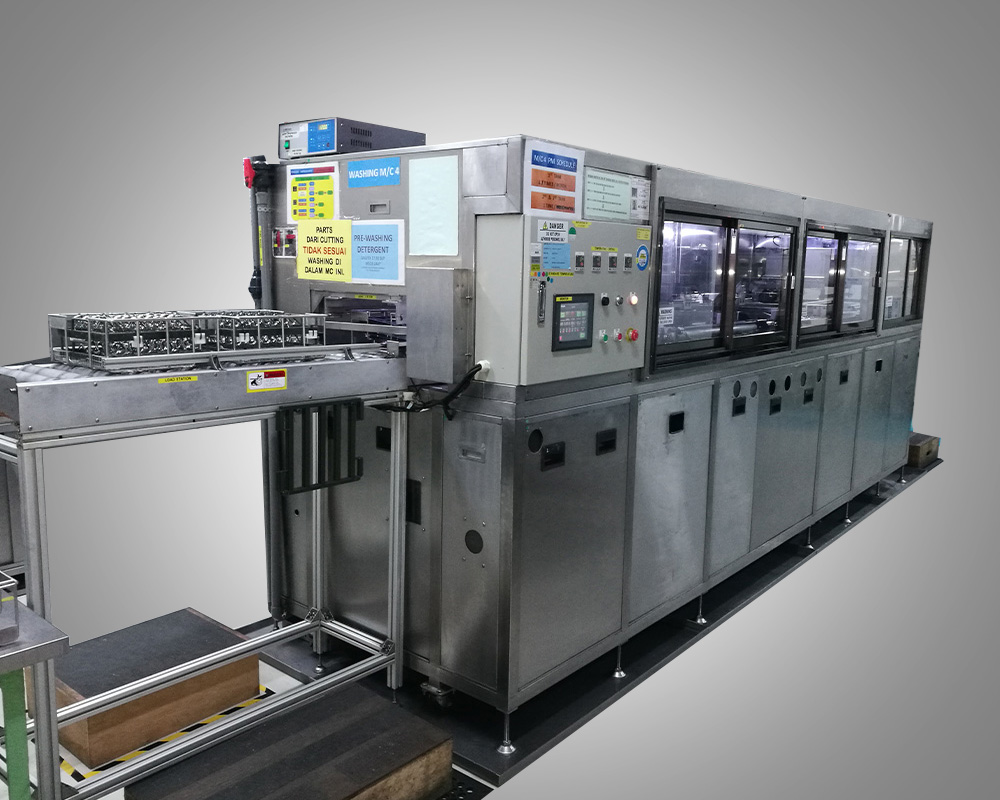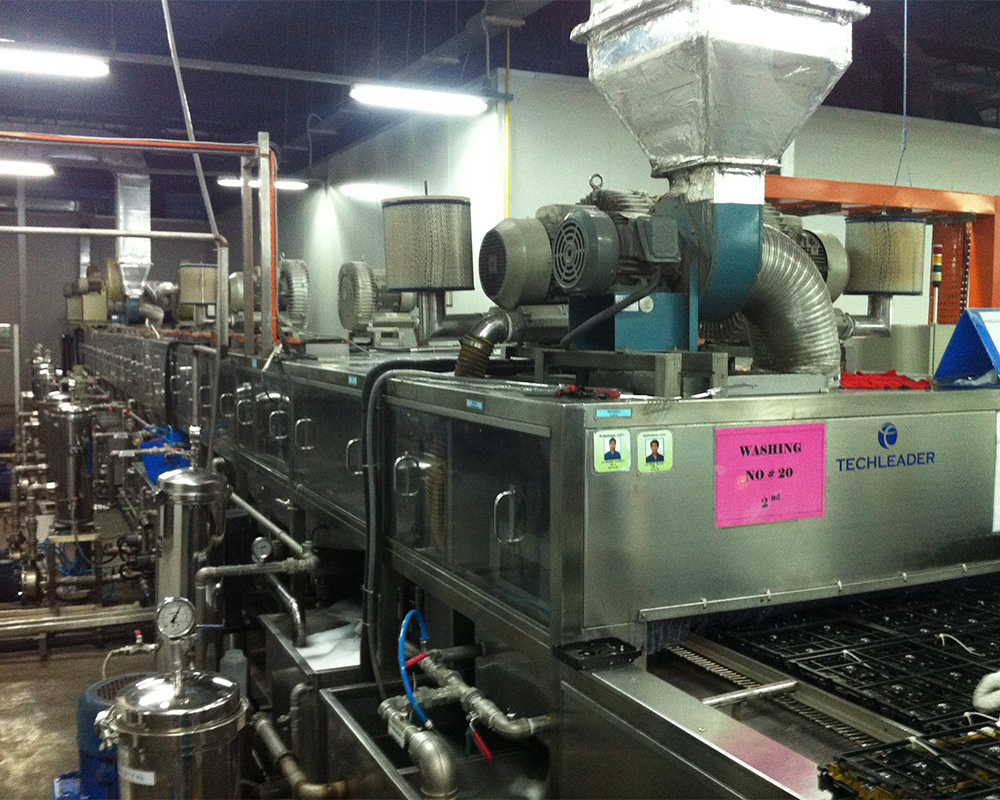 Chemical Cleaning System
Parts cleanliness is essential and important to many industrial processes. For example, Electroplating is particularly sensitive to part cleanliness, thin deposit is unable to grip well on the part's surface. Typically, the cleaning process requires several steps. Therefore, it is quite common to find 10 to 20 steps in large plants in HDD, medical and optical industry. The system can be complex upon integration of non-cleaning steps like application of corrosion protection layers or phosphating.

We are working closely with our chemical supplier, Kyzen to offer the best solution in term of quality, efficiency and our beloved nature.
KYZEN is the global leader in the development of high performance, innovative cleaning process solutions for Electronics Manufacturing, Metal Finishing and Advanced Packaging application.

KYZEN offers safe and effective metal finishing products which address a wide range of manufacturing requirements, for cleaning and protecting metal parts.
The following procedure is quite common:
1. Pre-cleaning
2. Main cleaning
3. Rinsing
4. Rinsing with deionised water
5. Rinsing with corrosion protection
6. Drying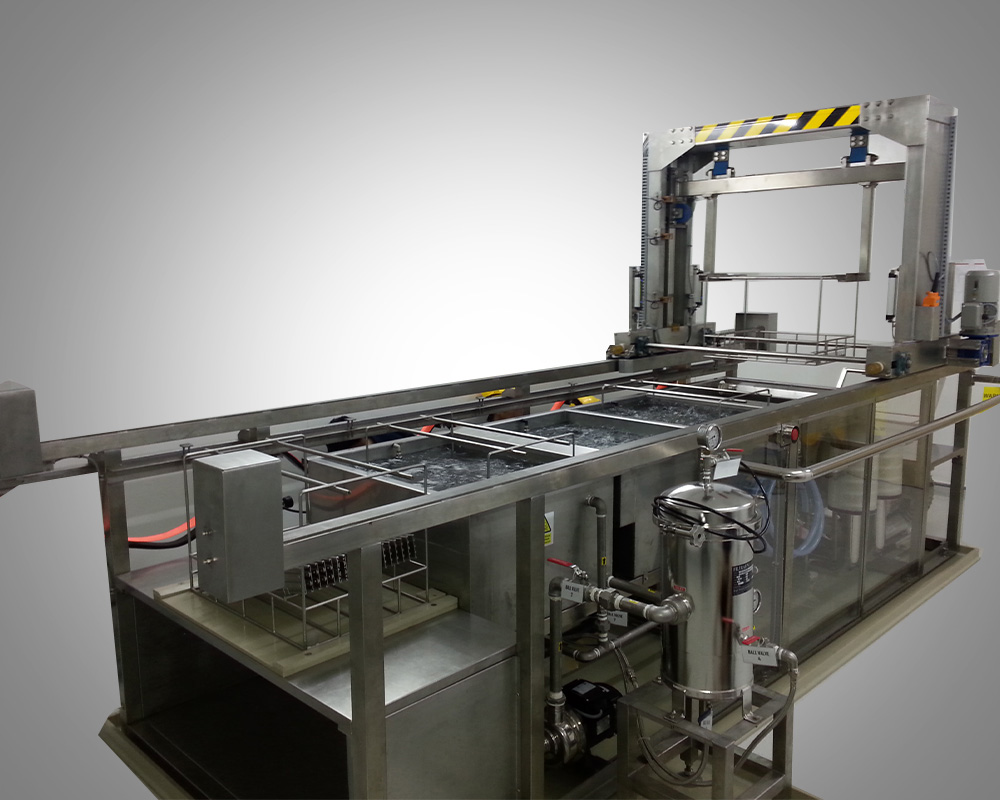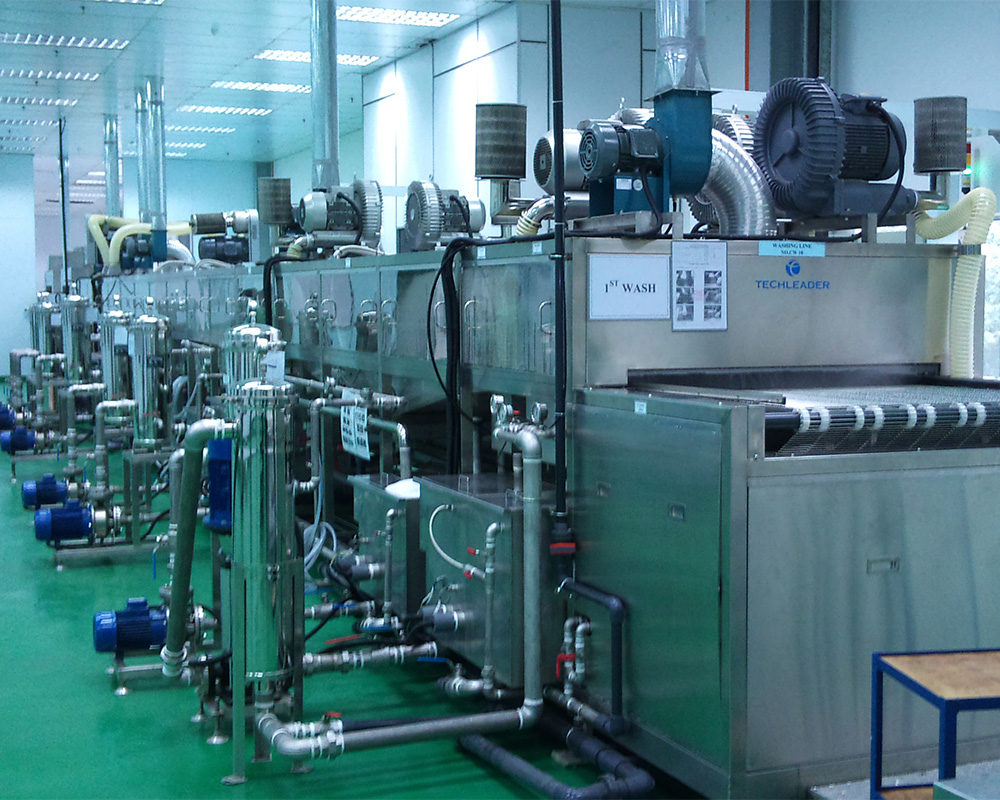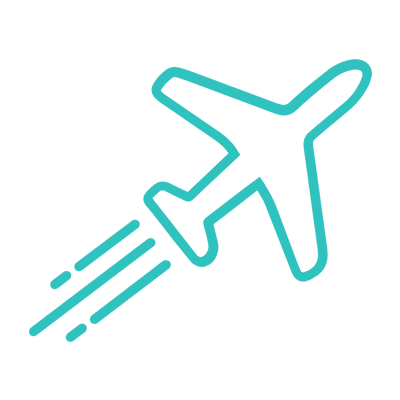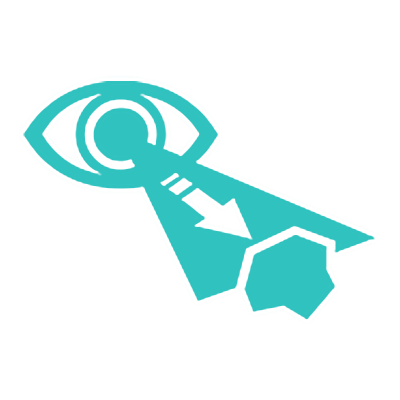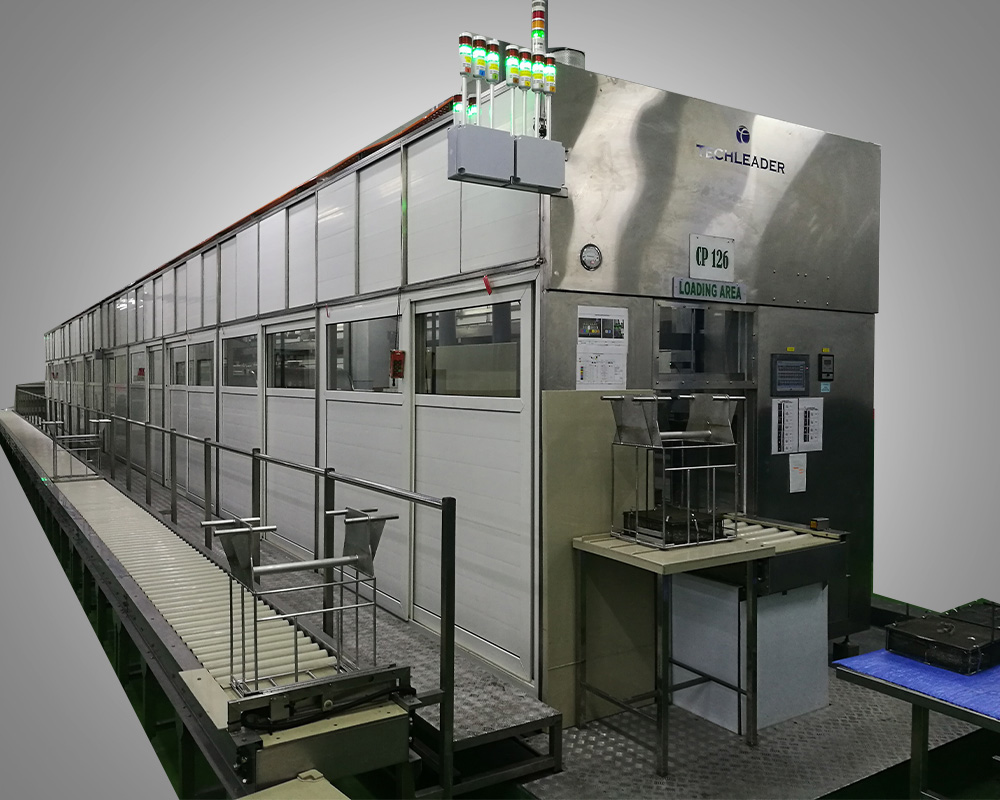 Surface Plating System
Surface plating system is commonly used to protected the mother material with a thin film of metal on a conductive surface. Plating is versatile function namely for decorative objects, for corrosion inhibition, to improve solderability, to harden, to improve wearability, to reduce friction, to improve paint adhesion, to alter conductivity, to improve IR reflectivity, for radiation shielding, and for other purposes.
The major components used in our system are reliable, serviceable and has been proven in the industries.  Therefore, the downtime for our system relatively minimum as compared to conventional design. For example, we are using motors with braking system to ensure smooth running. The reliable brakes coupled with fully automated PLC control. The system is operated with option of human interphase of touch screen or computer SCADA system. The user-friendly HMI is easily managed by operator either during normal operation or troubleshooting.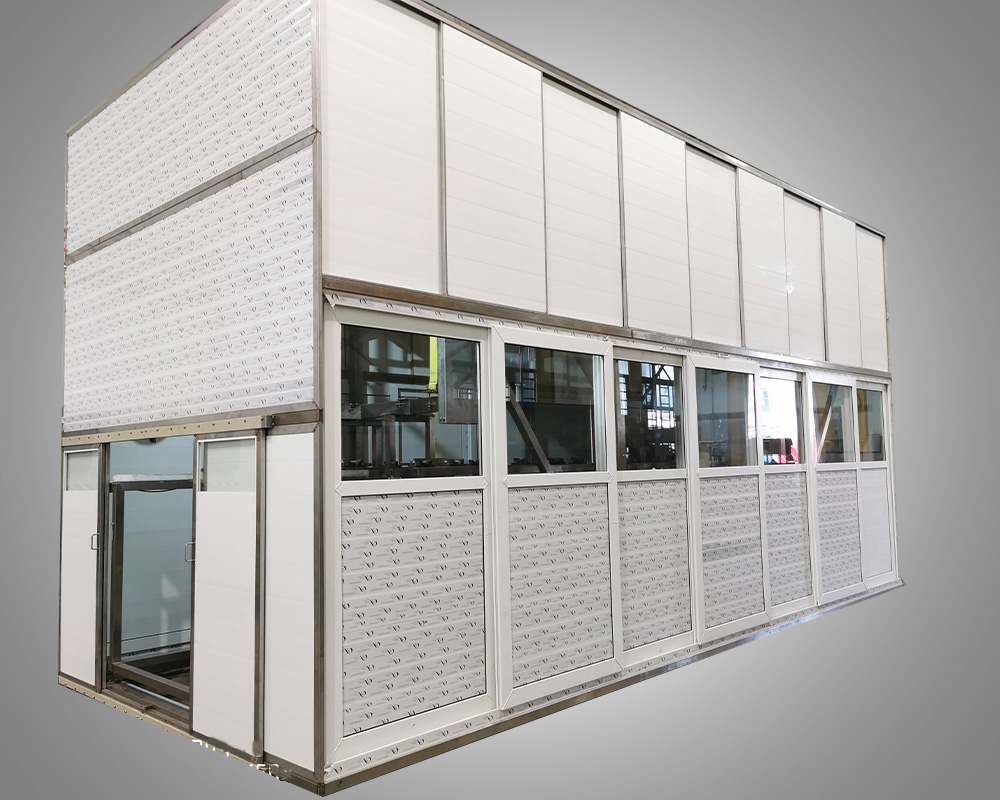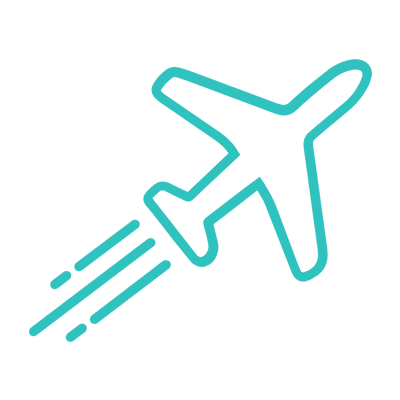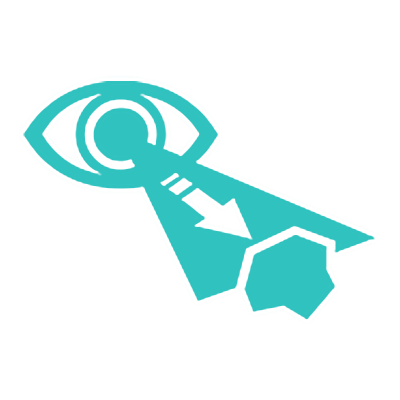 Tooling Hardening System
Machining tooling most concern about the lifespan and quality of the machining surface. With the additional coating (harden surface), the tooling lifespan will be prolonged and smoother surface. There are many available technology in the industries, diamond-like carbon is the highest coating available in the coating industries. Diamond-like coatings exist in several different forms of amorphous carbon materials.

Diamond like coating can be amorphous, more or less flexible, hard, strong, and slick according to the composition and processing method. Benefits include wear and abrasion resistance, low Friction, high hardness, antireflective properties, corrosion resistance, gas barrier effect. Some commercial and industrial applications of diamond like coating protective coatings concern sectors as diversified as aerospace, automotive, cosmetics, bearings, electronics, industrial wear parts, textiles…
Optical products to create a hard, low-friction, scratch-resistant surface (glass, plastics, mirrors)
Medical products including implantable joints, catheters, surgical implements, medical instrumentation and packaging
Thermal applications including thermal print heads and passivation of electronic circuitry
Barrier applications including pharmaceutical packaging and medical productstorage
Wear applications including plastic molds, gear pumps, extrusion dies,stamping devices, process equipment, magnetic tape heads and computerhard disks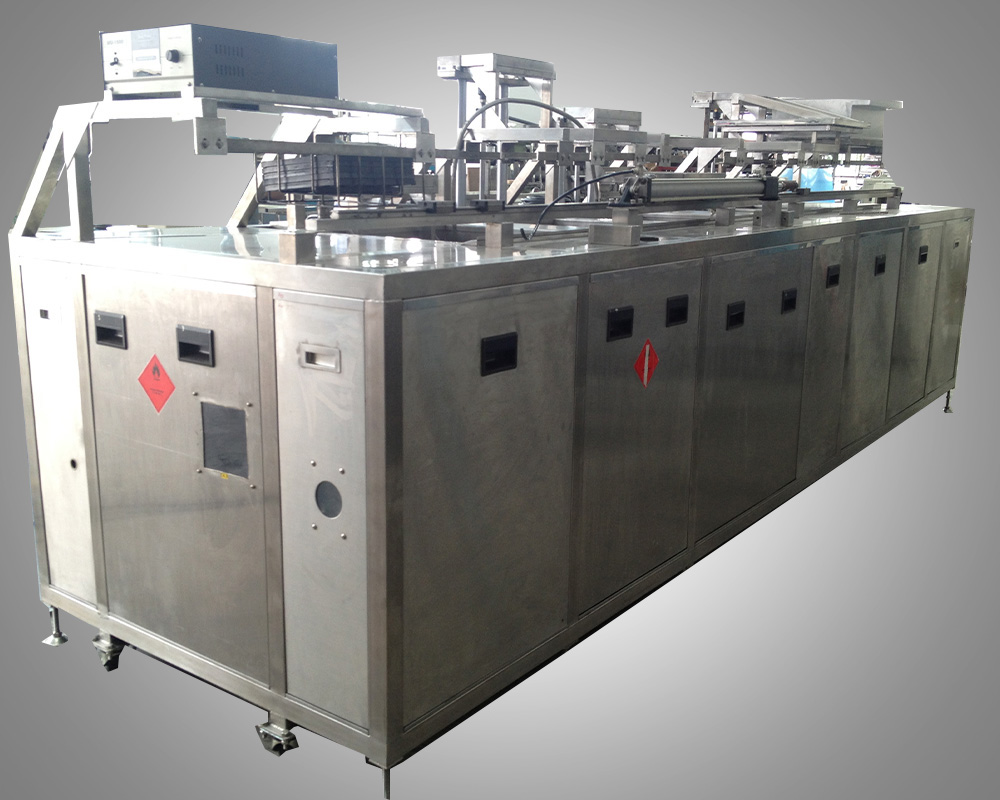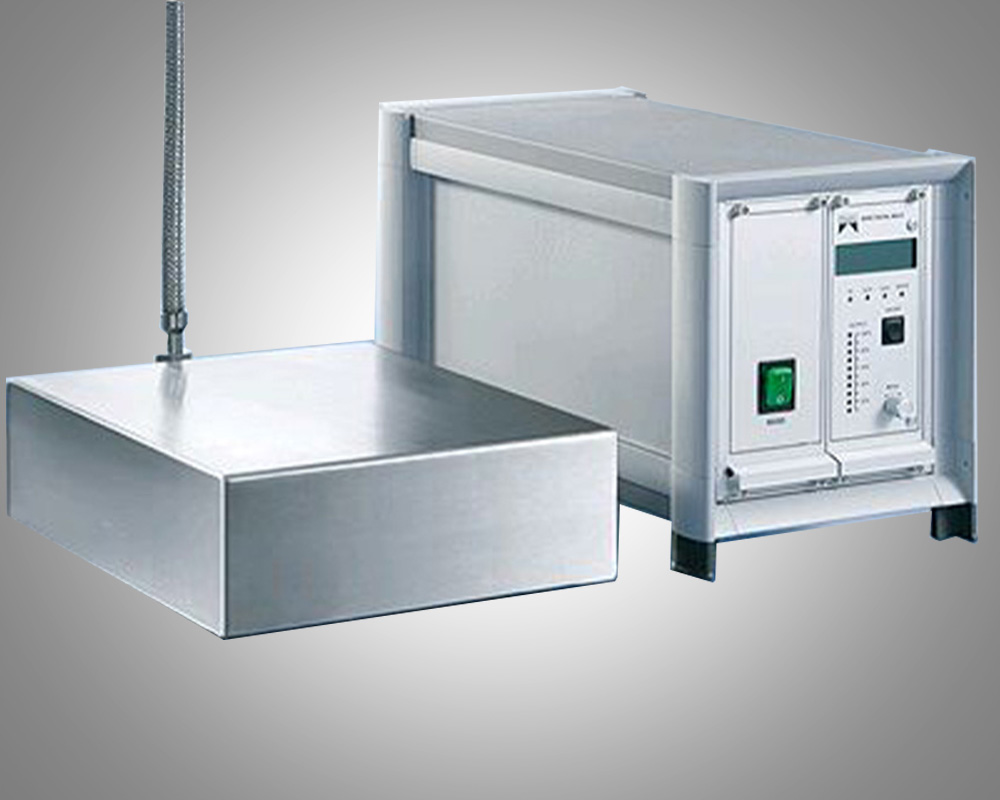 Ultrasonic Cleaning System
Ultrasonic cleaning system is aim to use ultrasound energy (usually above 20kHz) to agitate a fluid. The ultrasonic equipment can be installed in pure water, water with chemical or solvent. The medium can be heated up to maximum temperature of 60 degC to achieve the optimum result. The ultrasonic process normally lasts between three and six minutes, but can also exceed 20 minutes, depending on which object has to be cleaned.
Ultrasonic cleaning systems are versatile in application. The systems are used to clean many different types of objects, including jewellery, scientific samples, lenses and other optical parts, watches, dental and surgical instruments, tools, coins, fountain pens, golf clubs, fishing reels, window blinds, firearm components, car fuel injectors, musical instruments, gramophone records, industrial machine parts and electronic equipment. They are used in many jewellery workshops, watchmakers' establishments, electronic repair workshops and scientific labs.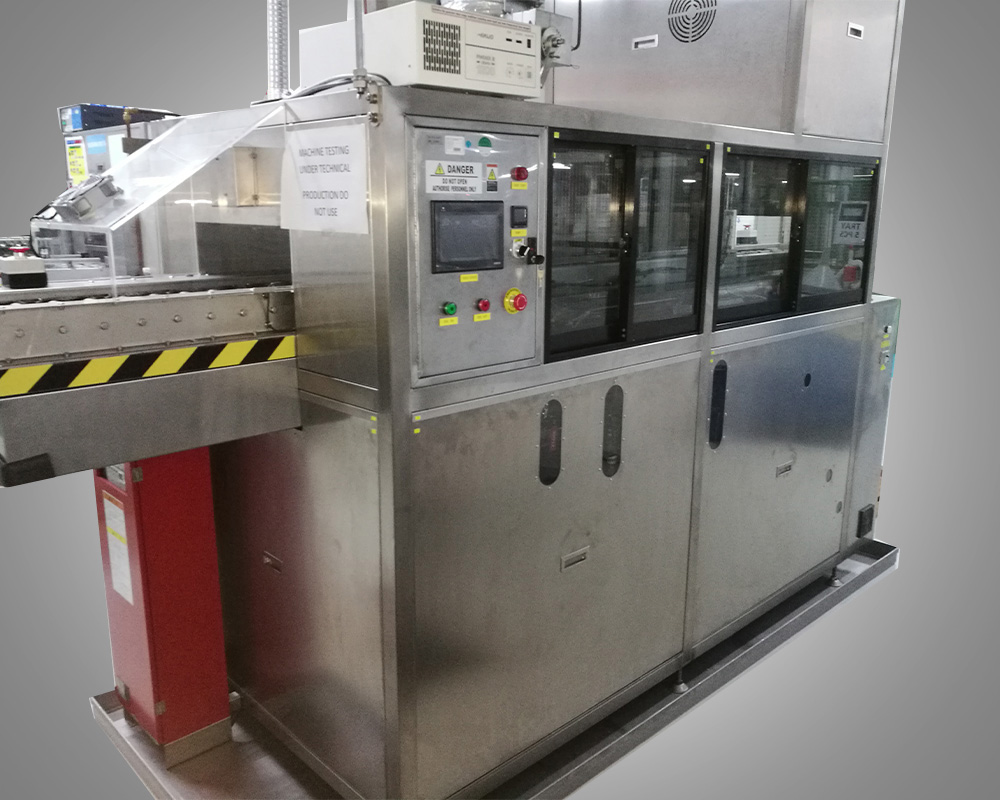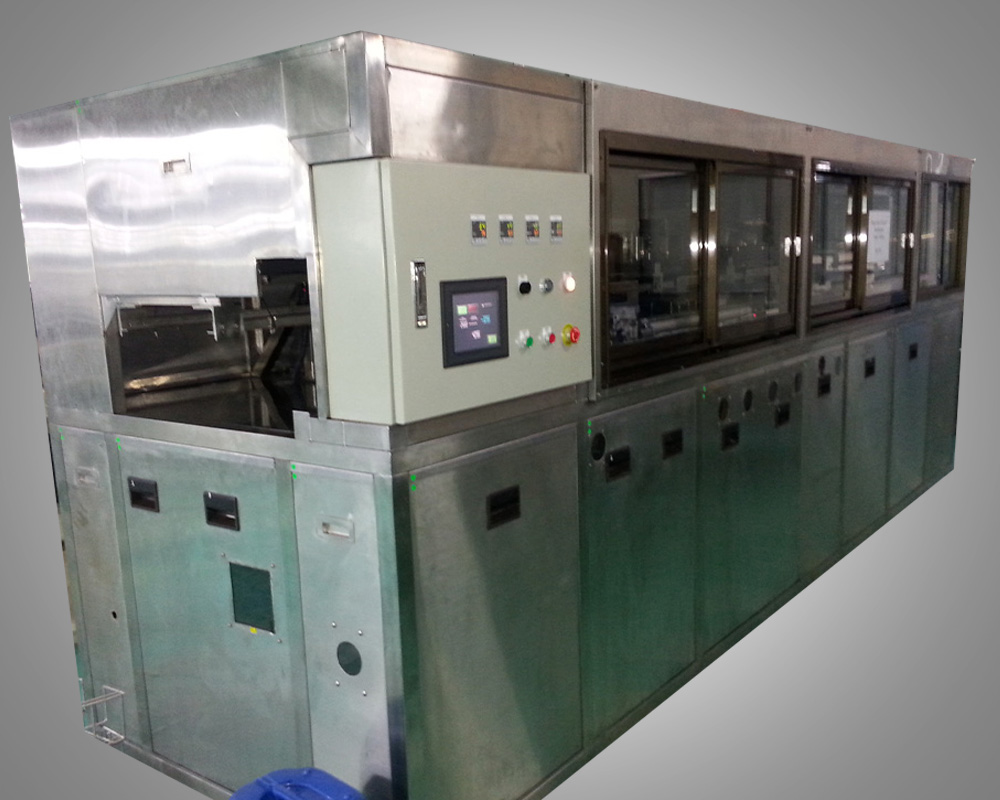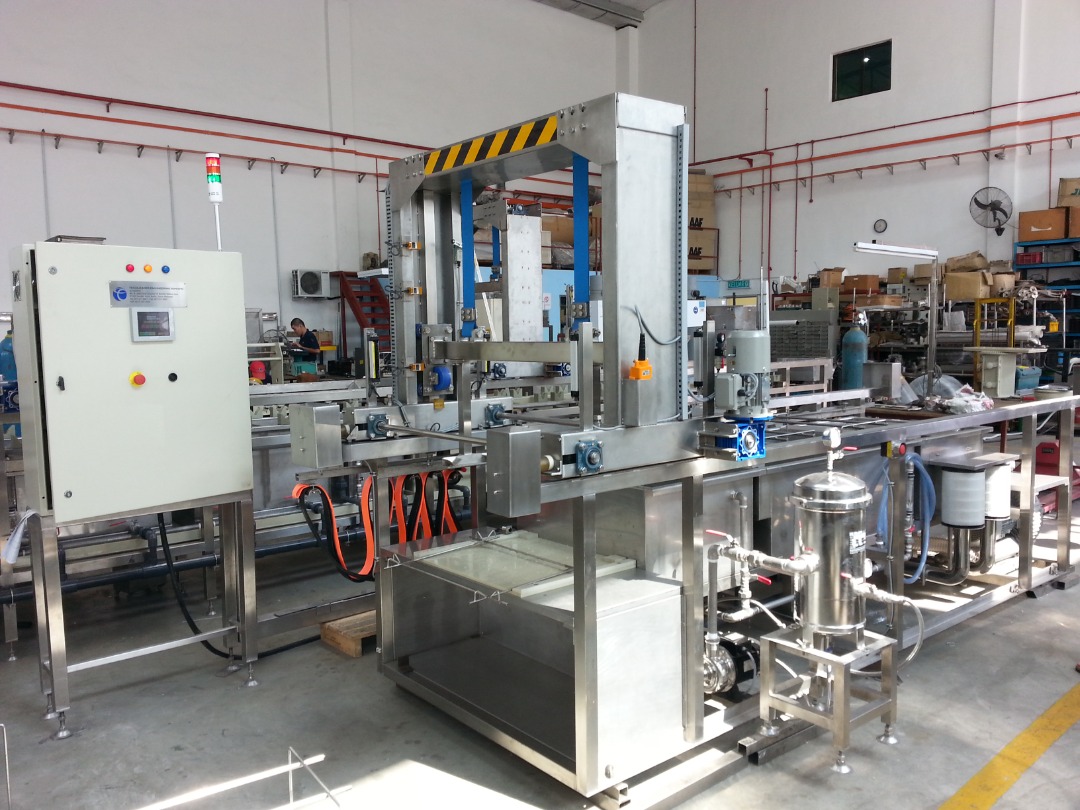 Engineering & Weapons Industries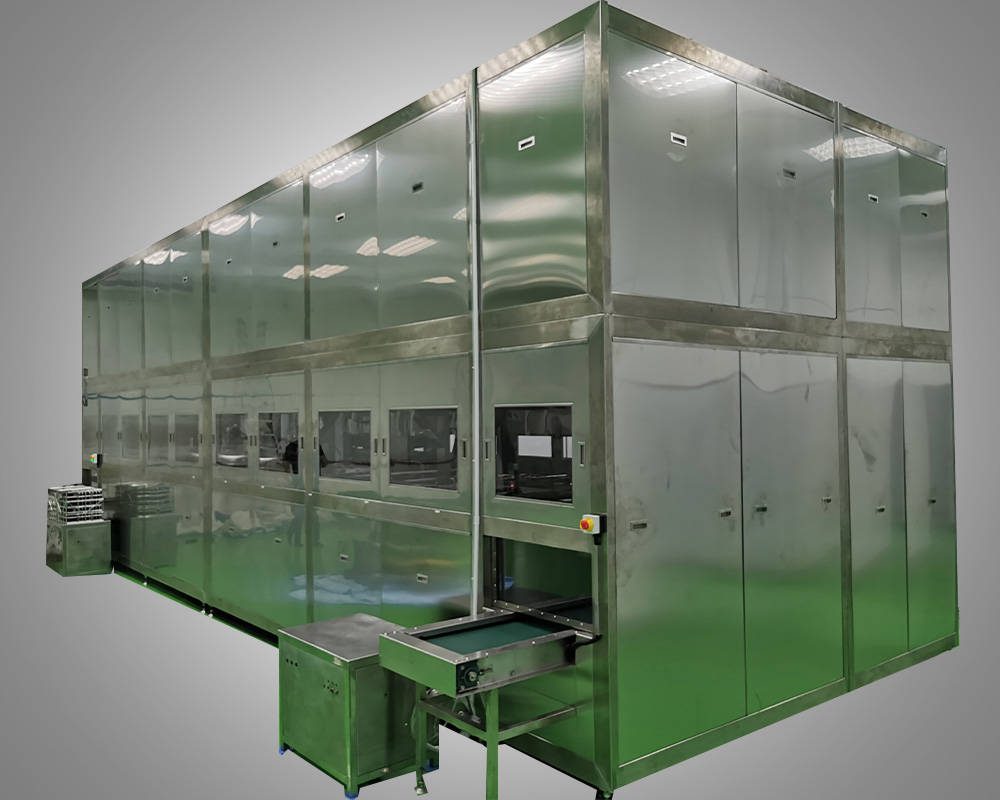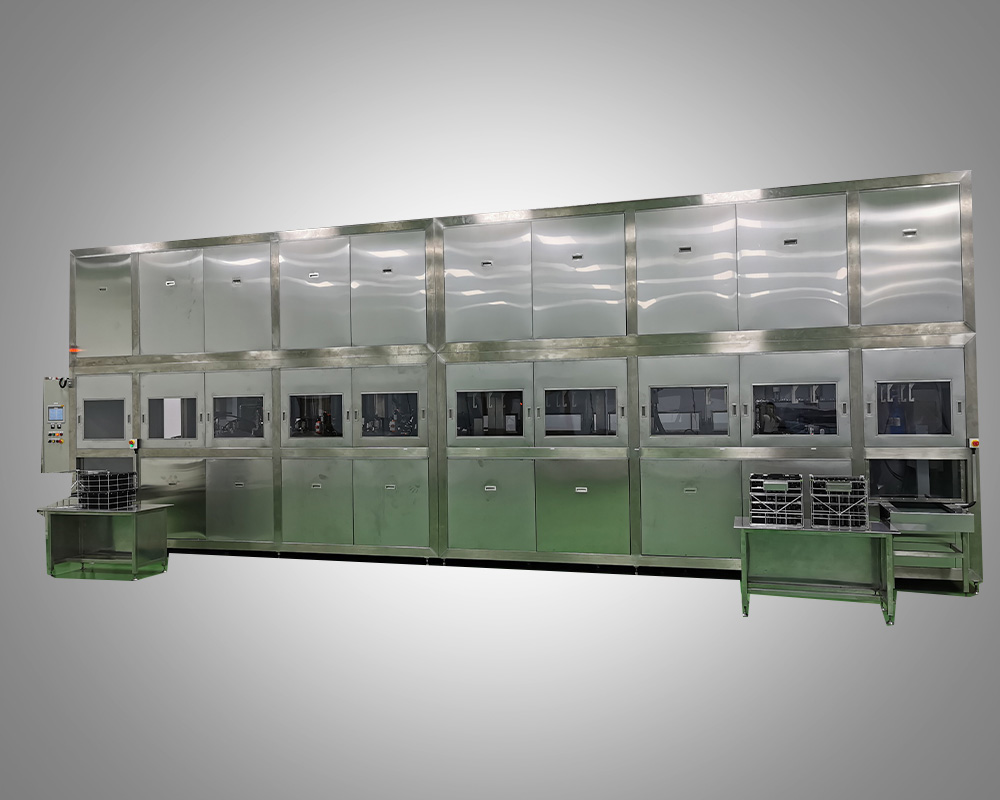 Vacuum Pressure Impregnation System
Vacuum impregnation is getting more and more acceptable in the casting and moulding industries. The casting defects like porosity is able to seal by this process, thus rejection rate is significantly reduced. Vacuum impregnation is a preferred OEM process to stop casting porosity. This is a typical 'defect' that occurs in the die-cast and moulding manufacturing process. With this added process, the manufacturers are able to use parts that would otherwise be reprocess or scrapped.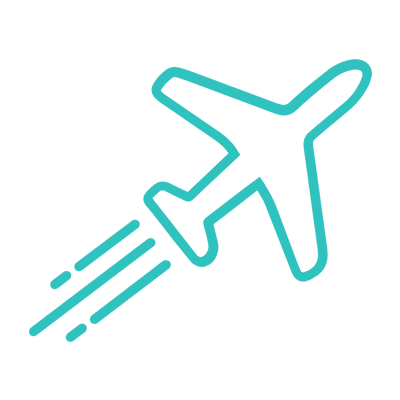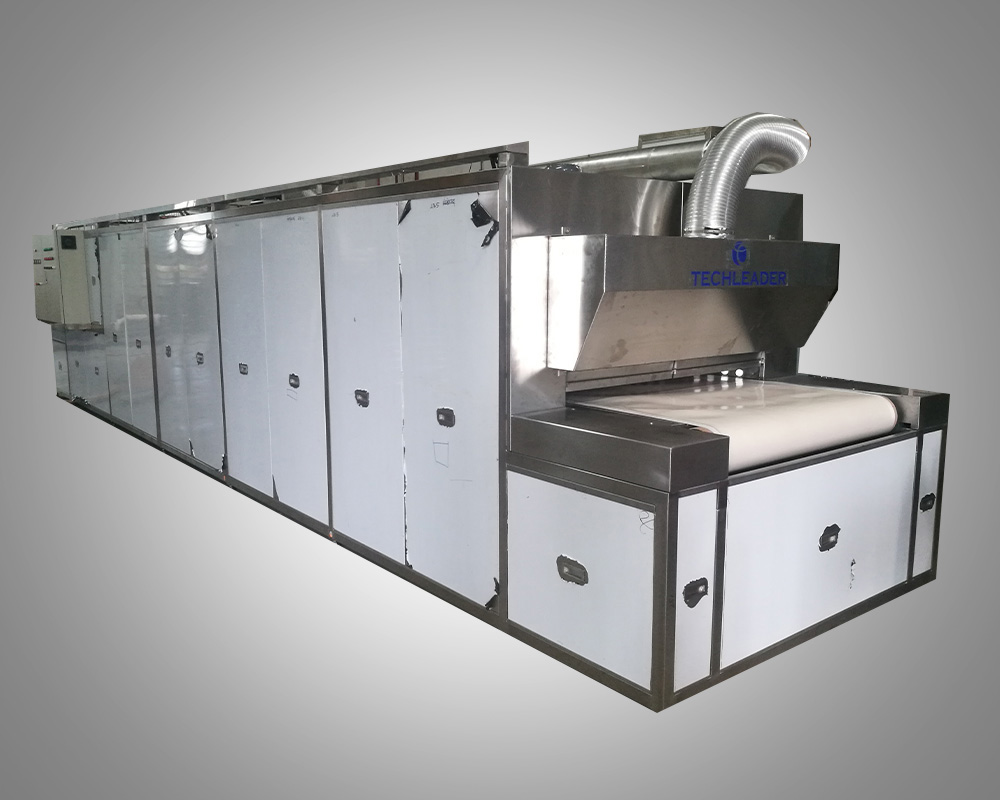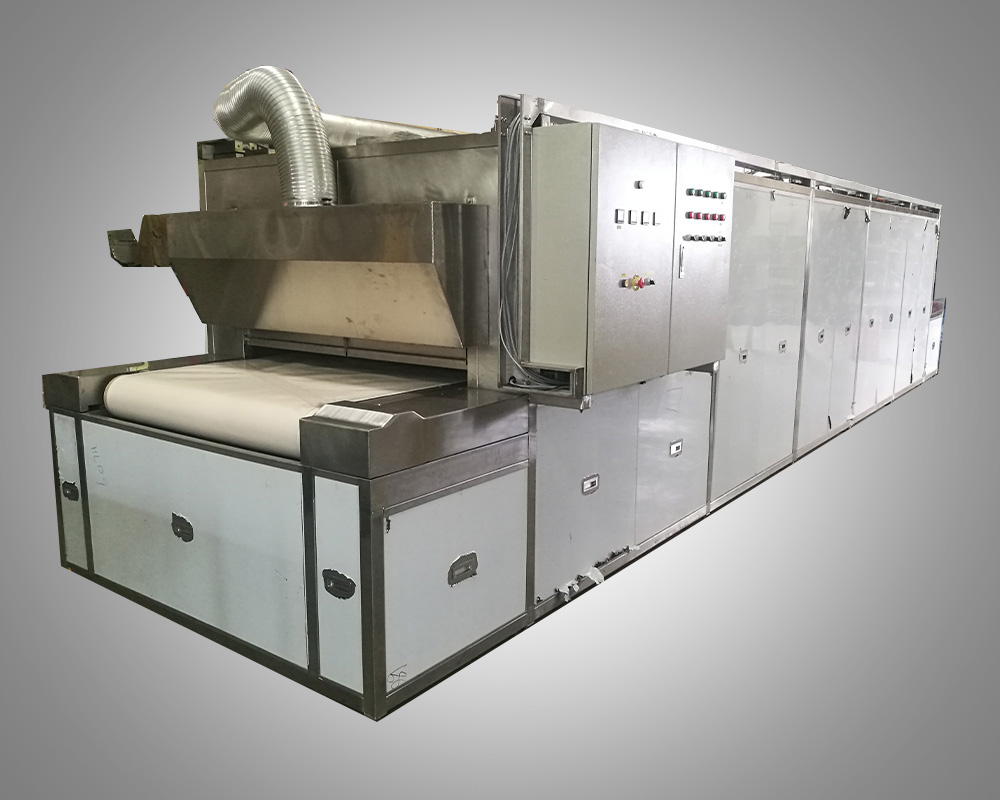 Industrial Oven
Industrial Oven is a heated chambers used for a variety of industrial applications, including drying, curing, or baking components, parts or final products. There are few types of industrial oven built by Techleader, namely batch and conveyor type. Batch ovens are a type of heating used for thermal processing. These ovens are used in numerous production and laboratory applications, including curing, drying, sterilizing, aging, and other process-critical applications. Whereas oven conveyor is a continuously with a conveyor line, and a variety of temperature ranges, sizes and configurations.

Ovens are widely used in many different applications, including chemical processing, food production and electronics industry.




Engineering & Weapons Industries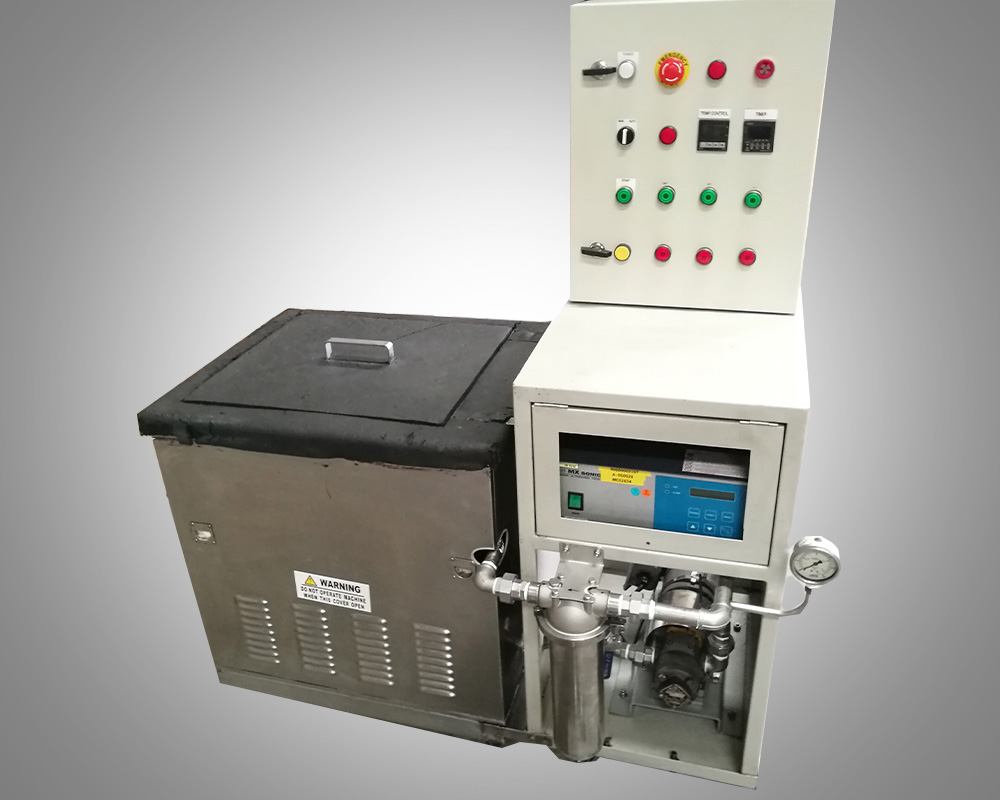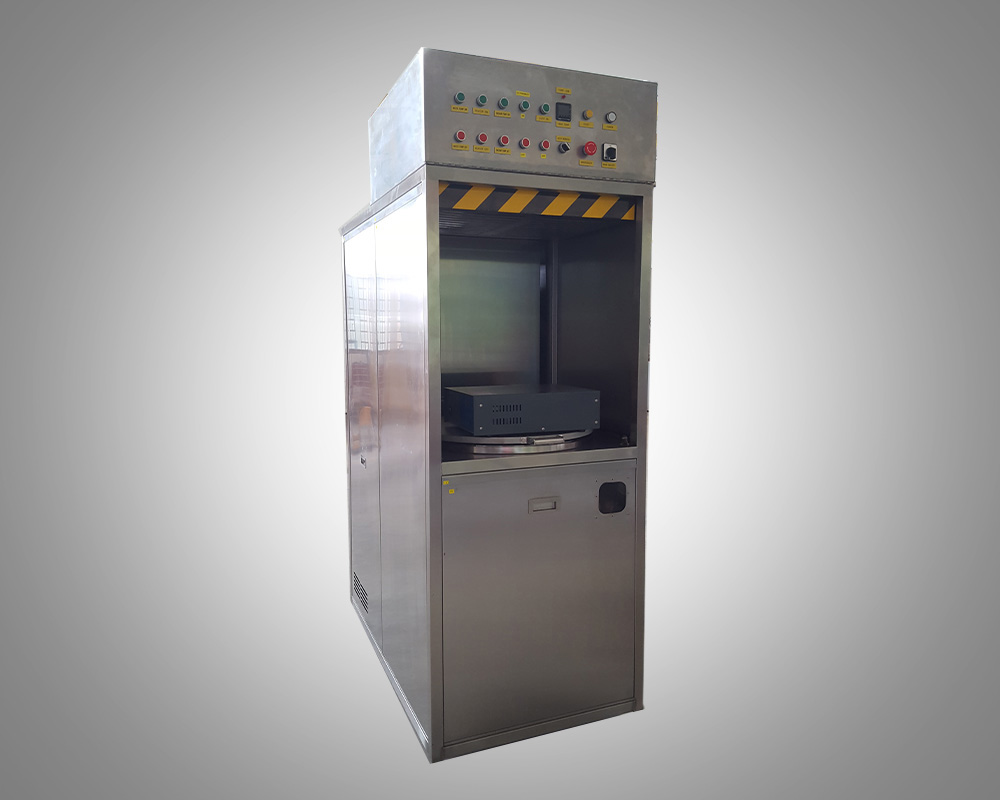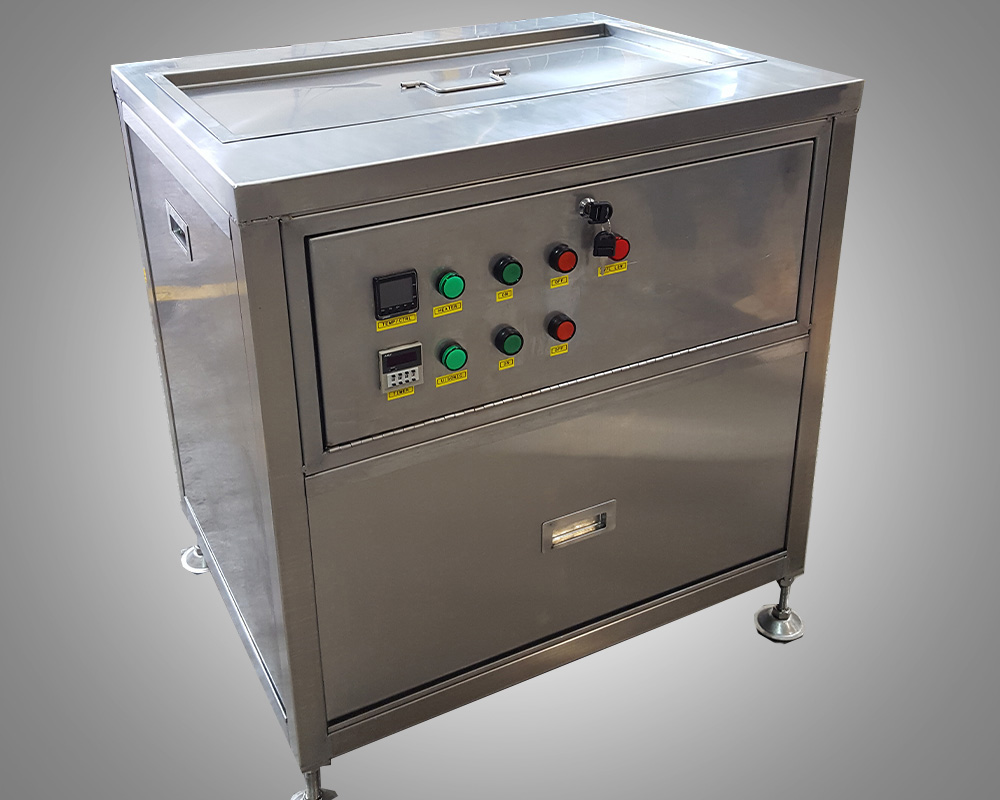 Offline Cleaning System
Offline cleaning system is designed for small scale manual cleaning process serves many functions: -

1. Small production unit if the parts demand is low and essential.
2. Pilot production system before scales up.
3. Testing with varies chemical and process parameter before mass production.
4. Optional installation of heater, cooling system, ultrasonic, mechanical and air agitation.

The system is mobile, small in size and simple in operation. Suitable use in laboratory, control room or placed side by side with existing production lines.




Engineering & Weapons Industries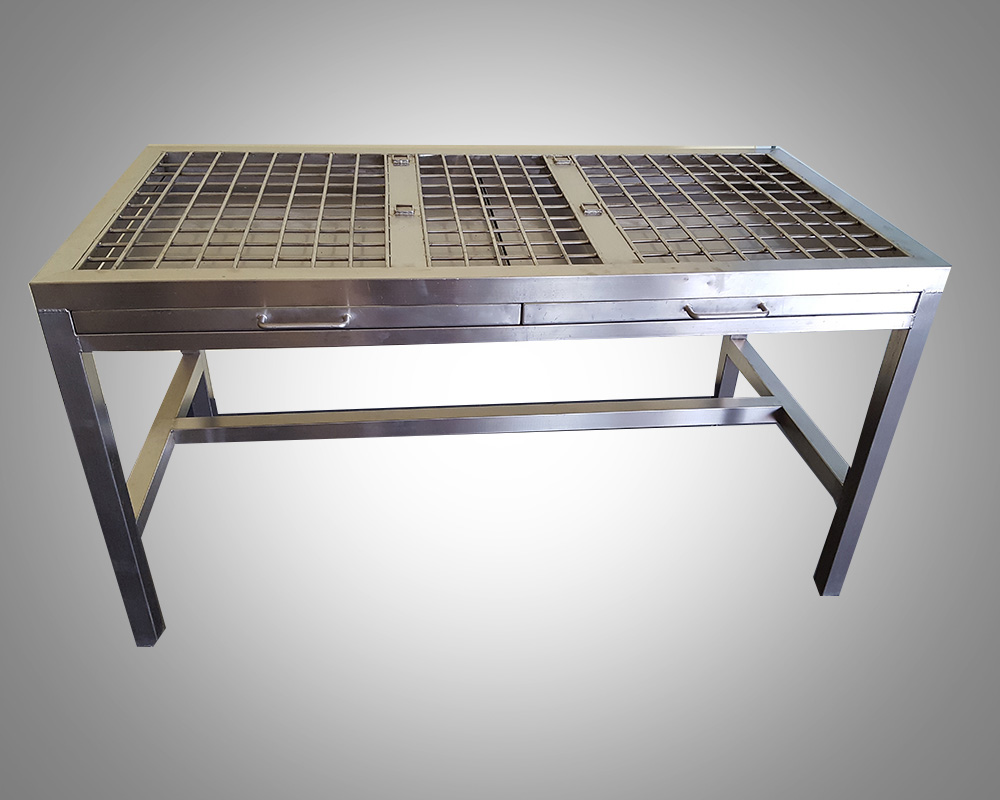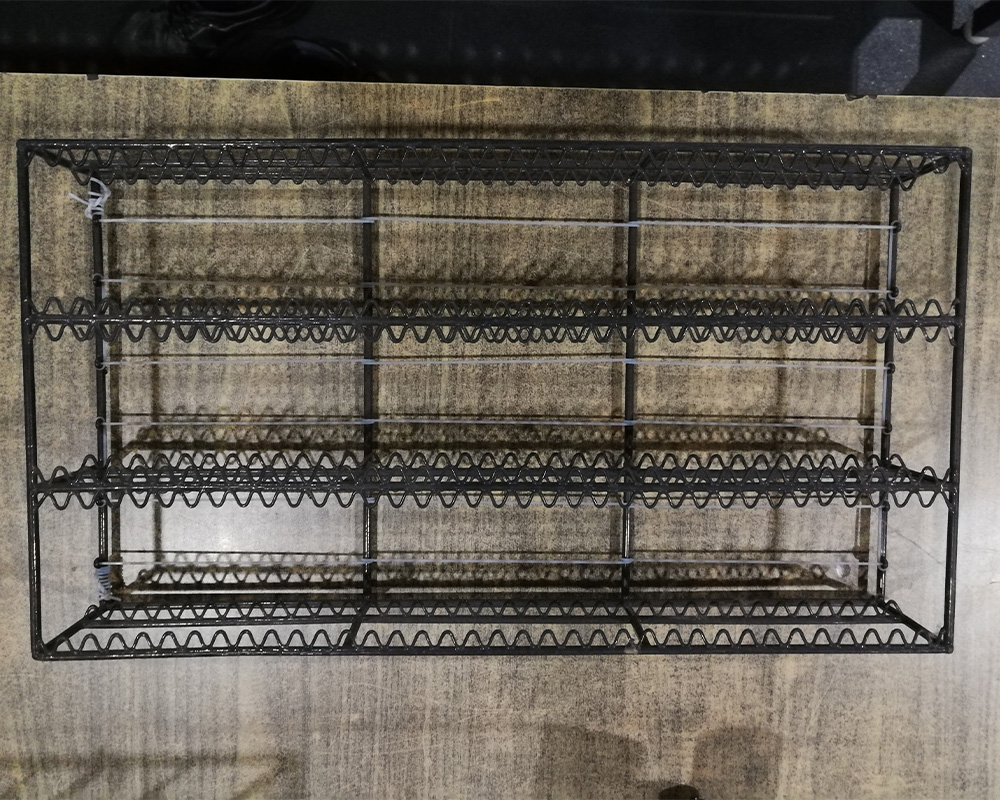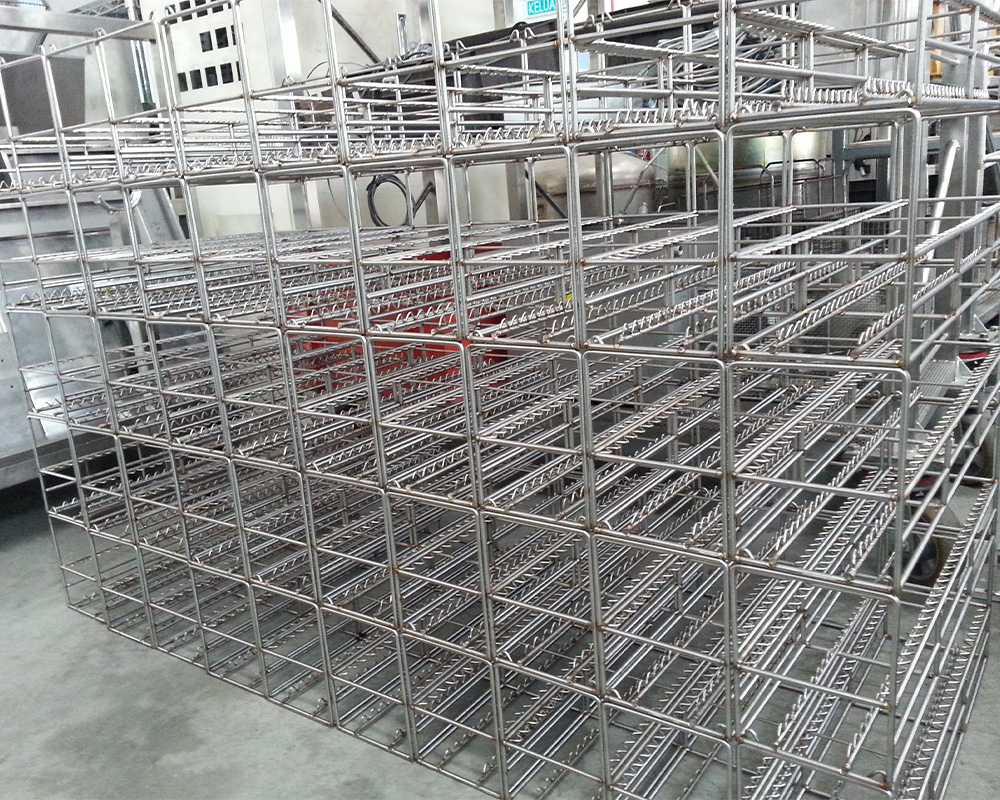 Customized Jig
Jigs and fixture are important to maintain the optimum distance during the cleaning, plating, ultrasonic, etc during process. They simplify the process of locating and prevent scratches during the process.

Discussed with our experienced team to customize jigs and fixture in order to increase productivity, at the same time increase in product quality!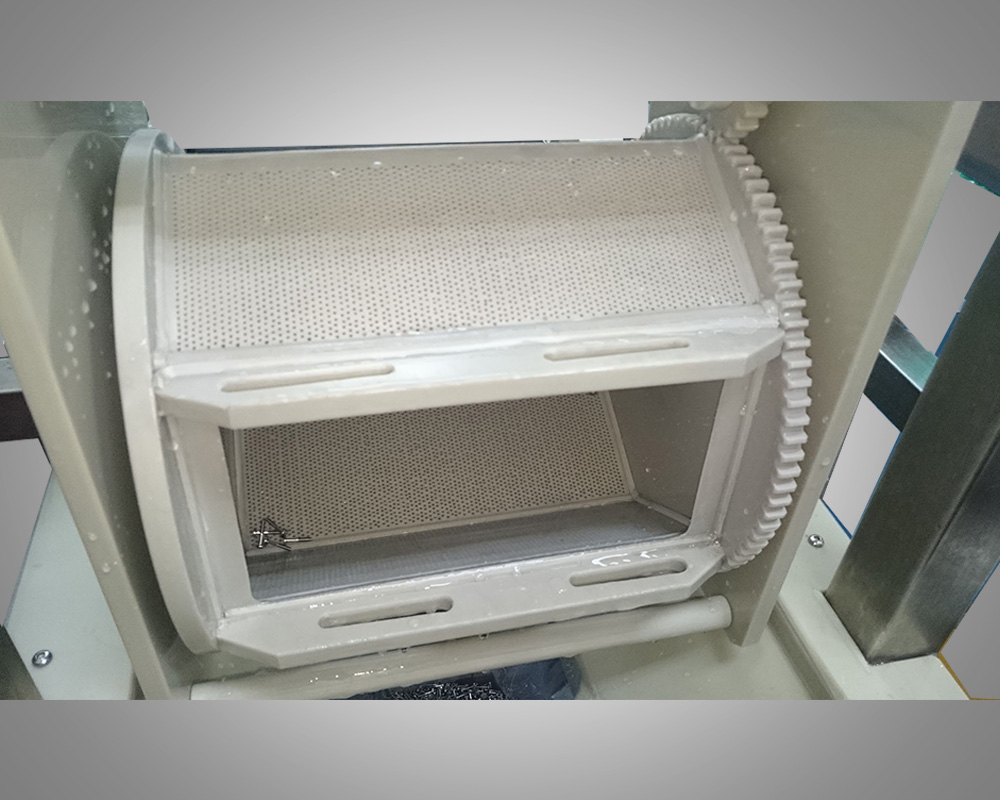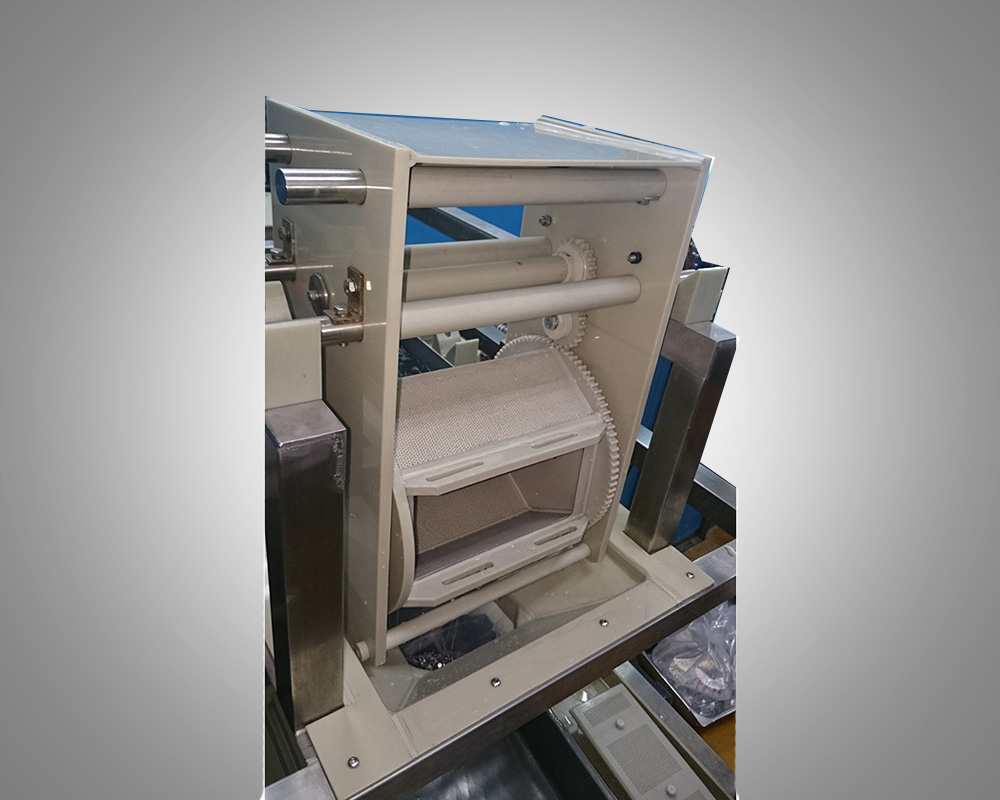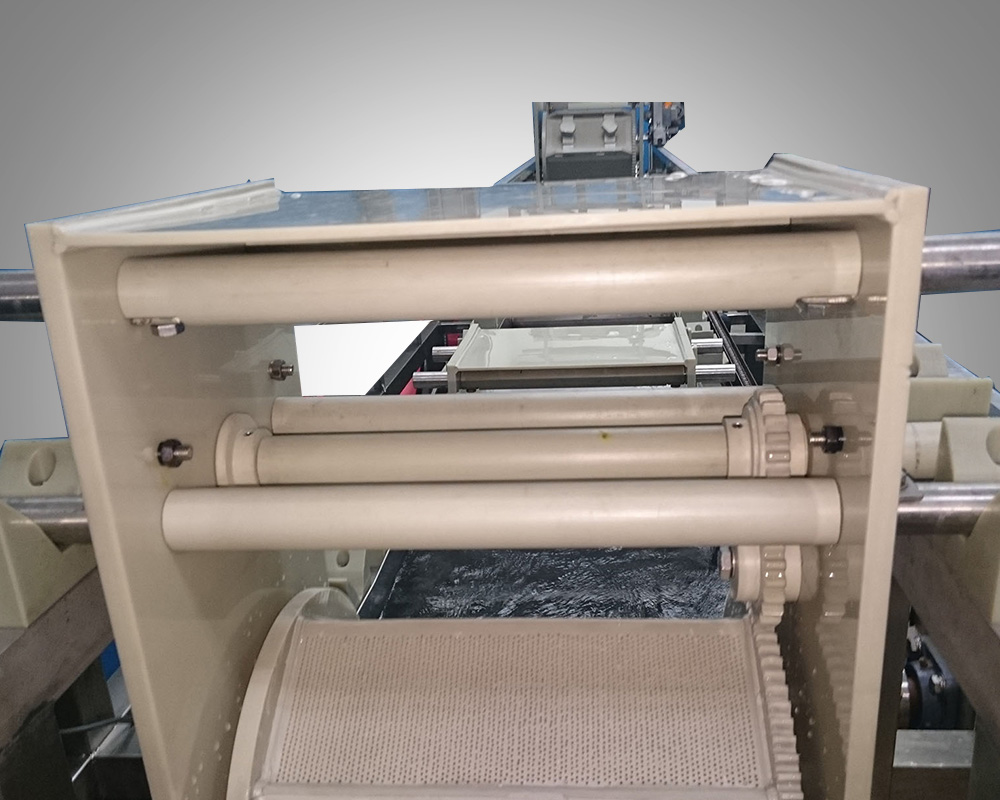 Customized PP Barrel
PP cleaning baskets & jigs, working table & tools for industries used and etc. We have a dedicated and experienced team, specialize in designing all kinds of cleaning jig for all type of parts in the various industries.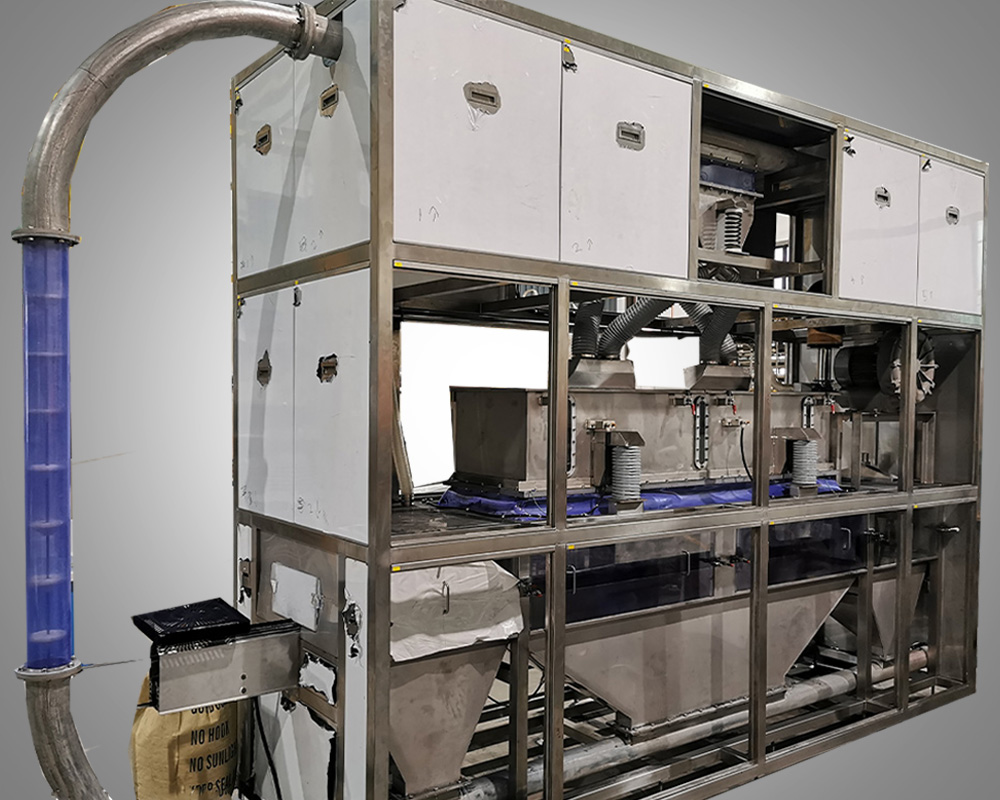 Customized System
We are specialized in system design, fabrication, wiring and system automation to customer requirement. The above system was designed to one of our customer production line to recycle the excess nylon powder, screened and segregate bigger powder and only the suitable powder to be reused in the system. The system has been successfully commissioned and handed over for commercial production in year 2019.
Drop us a message if there is special system requirement.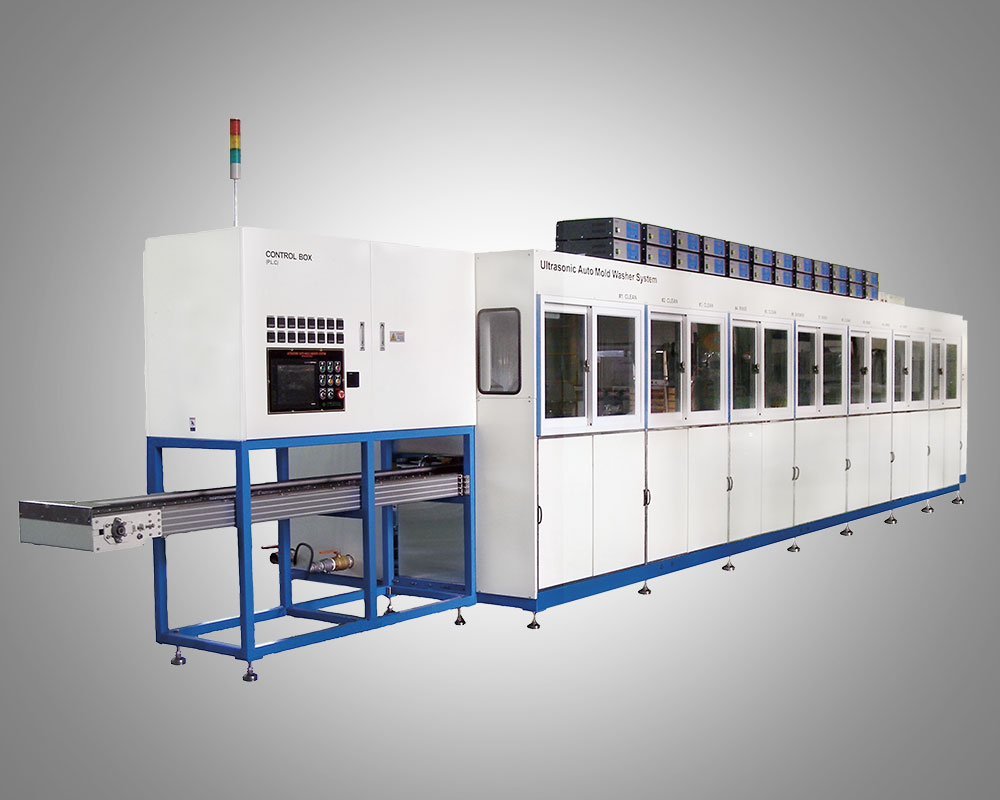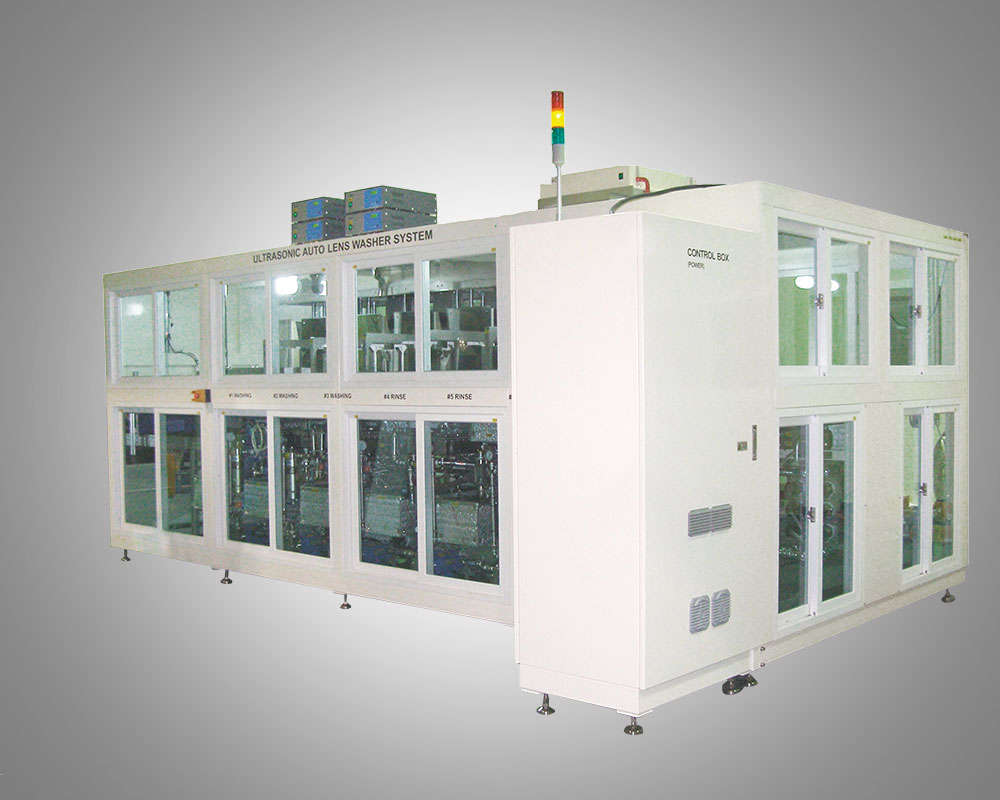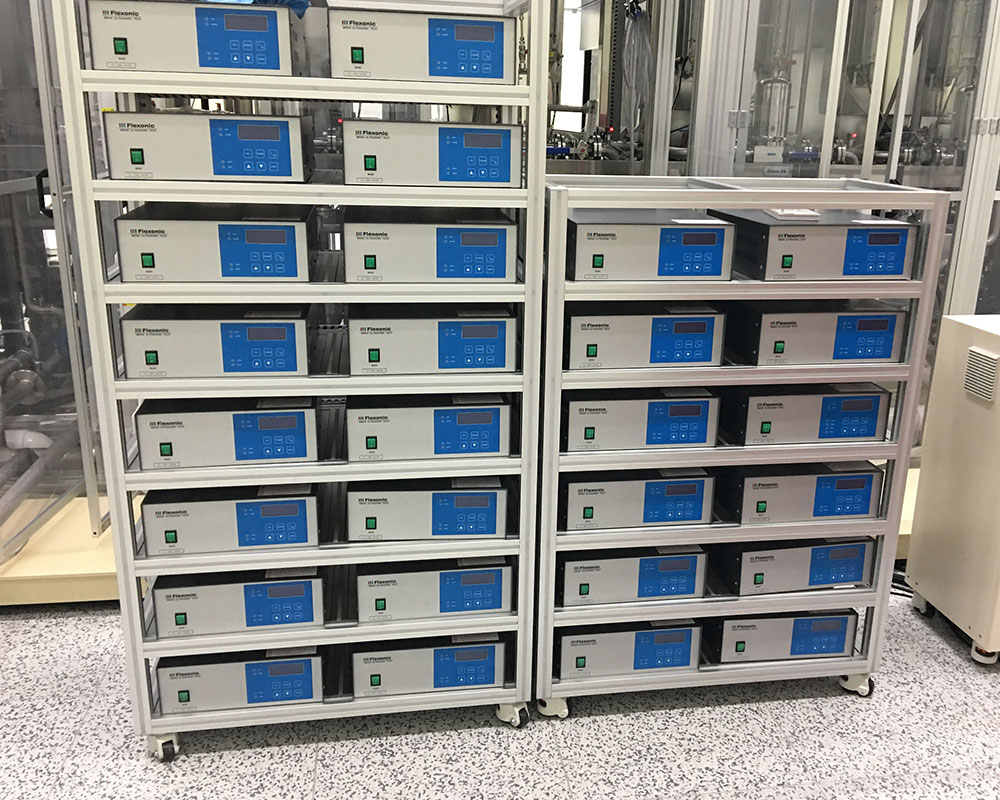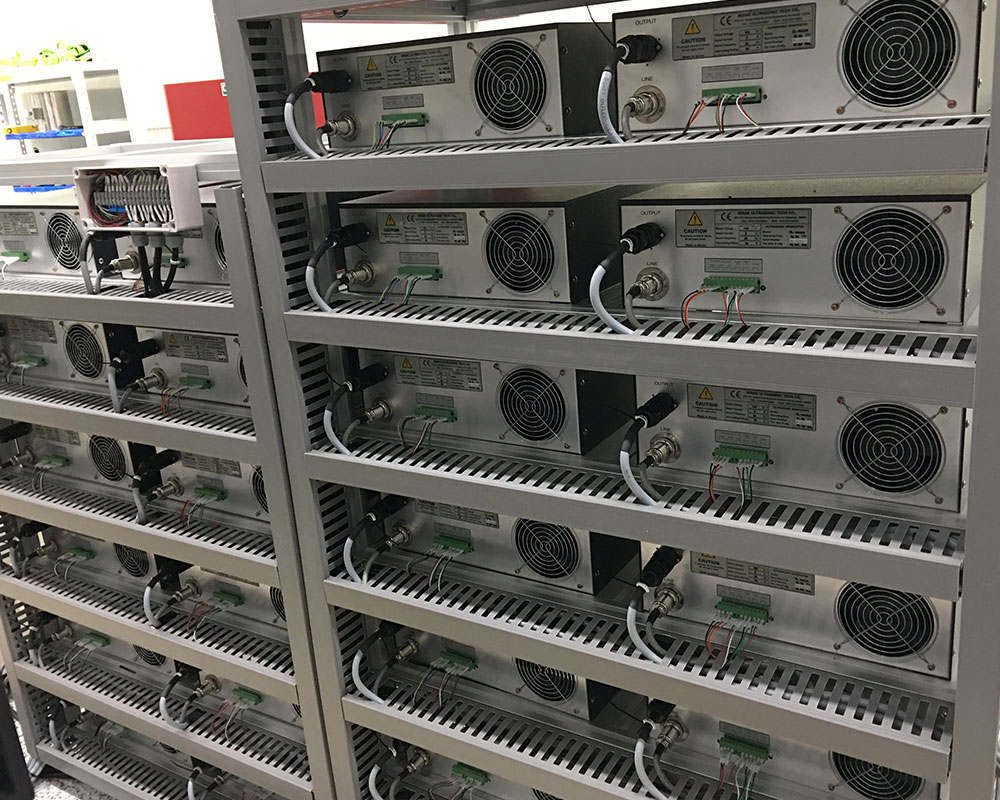 Mirae Ultrasonic Equipment
Ultrasonic cleaning involves the use of high-frequency sound waves (above the upper range of human hearing, or about 18KHz) to remove a variety of contaminants from parts immersed media. Materials that can be cleaned include metals, glass, ceramics and etc.

Ultrasonic Cleaning is powerful enough to remove tough contaminants, yet gentle with no damaging the substrate. It provides excellent penetration and cleaning in the smallest crevices and between tightly spaced parts in a cleaning tank.

In a process termed cavitation, micron-sized bubbles form and grow due to alternating positive and negative pressure waves in a solution . The bubbles subjected to these alternating pressure waves continue to grow until the reach resonant size. Just prior to the bubble implosion, there is a tremendous amount of energy stored inside the bubble itself.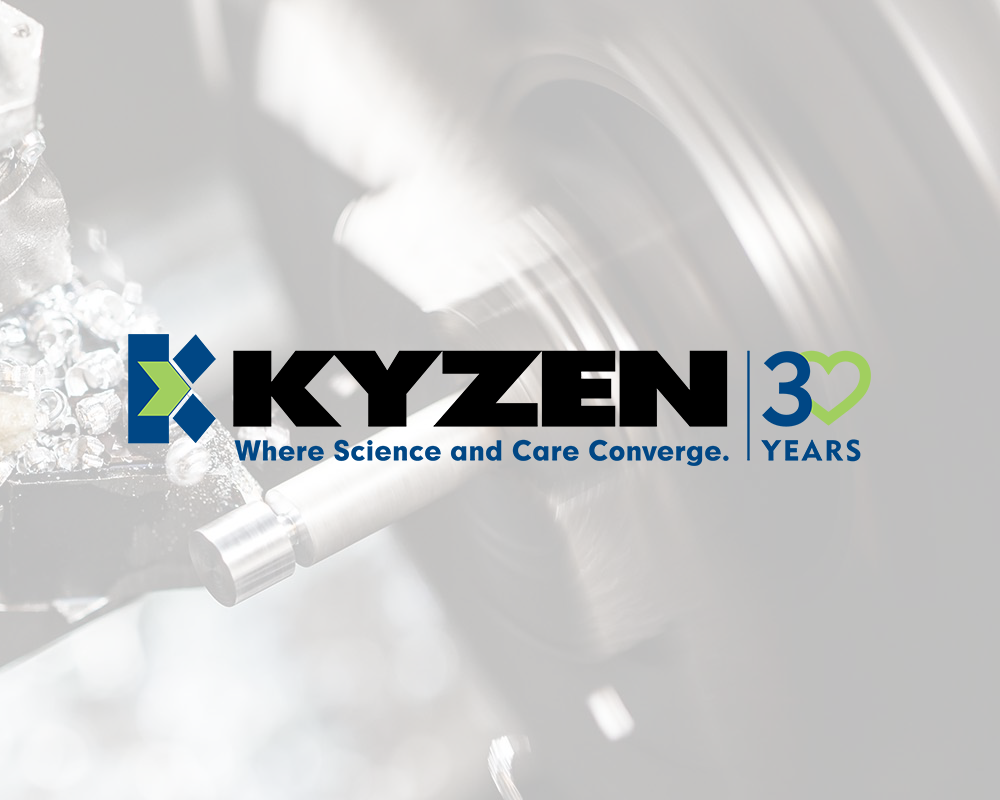 Distributor of Kyzen, USA cleaning chemical Southern Peninsular Malaysia
In 1990, two smart entrepreneurs became friends and then business partners and the world of environmentally responsible cleaning technologies hasn't been the same since. Dr. Mike Bixenman and Kyle Doyel were both involved in solvent-based solutions, but for very different and distinct industrial manufacturing applications.
Now, KYZEN is celebrating three decades and a global success story as leader in creating environmentally responsible cleaning solutions and innovations for electronics assembly, metal finishing and advanced packaging.
This growth is the direct result of its unique culture and approach to the convergence of science and care. KYZEN uniquely understands the risks, takes on the big commitments and delivers with high-energy people, scientific excellence and the resources needed, all while MAKING A DIFFERENCE in the lives of people.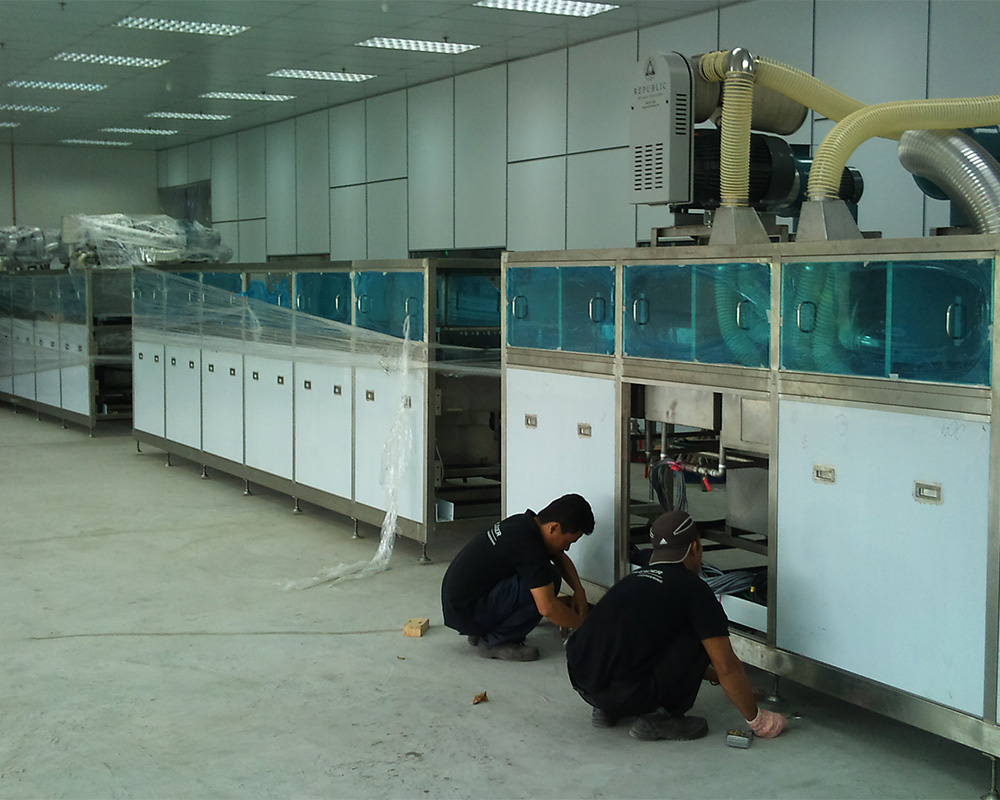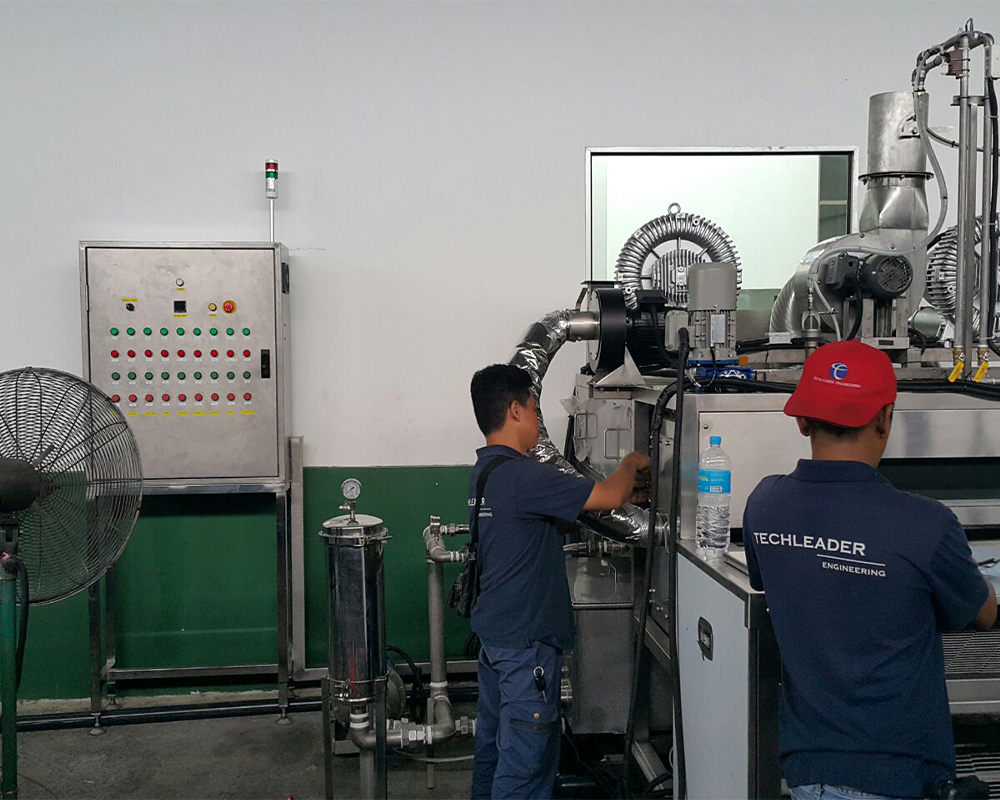 Dismantle, relocate & recommissioned above system
Provide trouble shooting mechanical, electrical & automation of the above system
Calibration of Ultrasonic equipment
Provide process simulation and trial run inhouse and on site

Medical Devices And Components

Semiconductor

Automotive

Hard Disk Drive

Electronic